Are you looking for Wheel Balancing for your vehicle?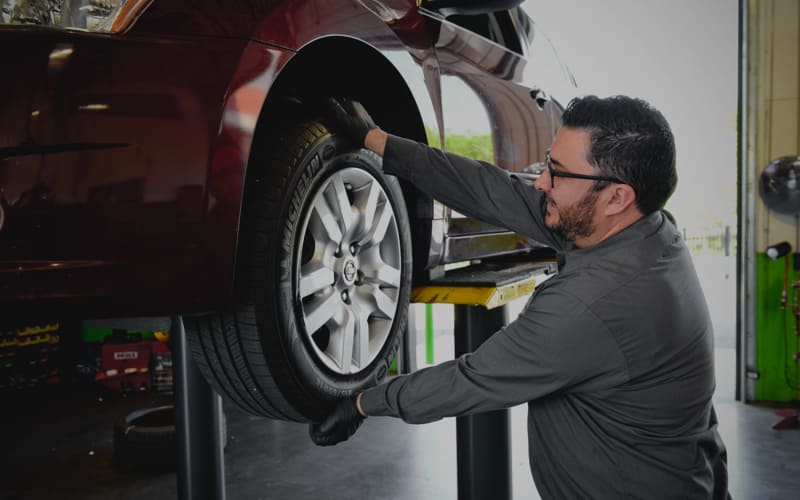 Wheel Balancing
Perfectly balanced wheels are crucial to your vehicle's safety and handling performance. Wheel balancing is intended to balance a wheel and tyre assembly uniformly, thereby ensuring that the assembly rotates properly at high speeds.
We are Benten MOT & Auto Centre, a renowned facility for car wheel balancing Newbury. We have both the technological sophistication and experience necessary to conduct such operations.
Hence, if you come across any sign of unbalanced car wheels, make no delay and reach us for efficient car wheel balancing Newbury.
Indicators of unbalanced wheels
If your car's wheel-tyre assembly is out of balance, you will notice a distinct difference in tread wear patterns. If you notice uneven tyre wear, please bring your car to Benten MOT & Auto Centre, the most reliable wheel balancing garage Newbury.
Wheel imbalance is a contributing factor to poor fuel economy. You will have to spend more on fuel than you previously used to.
Vibrations in the steering wheel and column:
You might face difficulty controlling your car when the steering column starts jerking and vibrating. It is an obvious signal of wheel imbalance. If you ignore this issue, there might be unfortunate on-road incidents. To avoid such circumstances, consider visiting us for car wheel balancing Newbury.
Why should you choose Benten MOT & Auto Centre?
Here are some reasons why you must contact us for car wheel balancing Newbury:
Benten MOT & Auto Centre uses only state-of-the-art machines to balance car wheels accurately. Wheel balancing is carried out as a standard procedure with every tyre change we carry out.
Get in touch
May we suggest that you stop looking for a 'wheel balancing garage near me' and visit our centre?