Are you looking for Steering Service for your vehicle?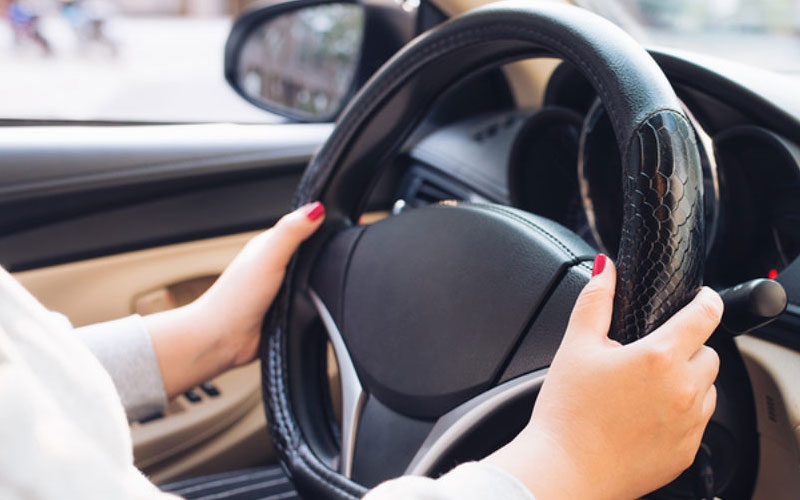 Any issue with your car's steering wheel and column may result in unfortunate on-road incidents. Even minor problems may manifest themselves as serious obstacles to road safety if preventive action is not taken on time.
According to official data made available by the UK Government's 'Reported Road Casualties' reports, there were more than 25,000 serious injuries on the United Kingdom's roads in 2018. Overall, there were more than 160,000 incidents across the isles.
This report states that a large number of these incidents were caused by faulty steering systems.
If you live in or around the bustling town of Newbury, you must visit our facility, Benten MOT & Auto Centre, for advanced car steering repair Newbury.
Diagnosing steering problems
Most modern cars have an Electronic Power Steering or EPS. These systems rely heavily on electric motors and associated parts. Older cars have manual steering that depends on pistons, lubricants and hydraulic pumps.
Regardless of the type, both these systems share some common symptoms which may indicate something awry with your car's steering.
Given below are some of the commonest issues most drivers face. If you encounter any of these problems, bring your car to Benten MOT & Auto Centre for a thorough and professional look-over.
In most instances, this is the first sign of an impending bunch of inconveniences. It is usually observed in vehicles with EPS. Even though you have cut a wide arc with the steering wheel, you will notice it gets difficult to turn or even drive straight.
Most commonly, it indicates low power steering fluid levels. At times, you may also hear a low but distinct squeaking noise, which is yet another giveaway that fluid levels are almost at their lowest level. You will find power steering replacement Newbury at our facility. We store only the highest OE-grade and manufacturer-specific EPS fluids in our inventory.
A 'loose' steering wheel:
When an EPS or a manual system becomes loose, you will have difficulties controlling your car. It is incumbent upon you that you go for car steering repair Newbury at the earliest.
Note that this issue can also be caused due to faulty wheel misalignment. It is better to seek professional advice so that a correct diagnosis is possible.
Significantly slow steering response:
If you have managed to turn or manoeuvre your car, but the steering wheel takes time to return to its original position, it indicates a major issue with the steering system. You must immediately seek professional help from the experts at Benten MOT & Auto Centre.
Visible fluid leakage when your car is parked:
Power steering fluid leaks are usually easily detected if you pay attention. Once you notice there is a pool of viscous fluid right under the steering column, it may indicate an EPS fluid leak. Note that this fluid is not always black or brown; red or pink variants also sell widely across the UK.
Get in touch with us
 Our expert technicians at Benten MOT & Auto Centre suggest you to stop looking for 'car steering repairs near me' and visit our facility.
Call us ahead on 01635 741346 to book a slot so don't have to wait.