Are you looking for Brake Services for your vehicle?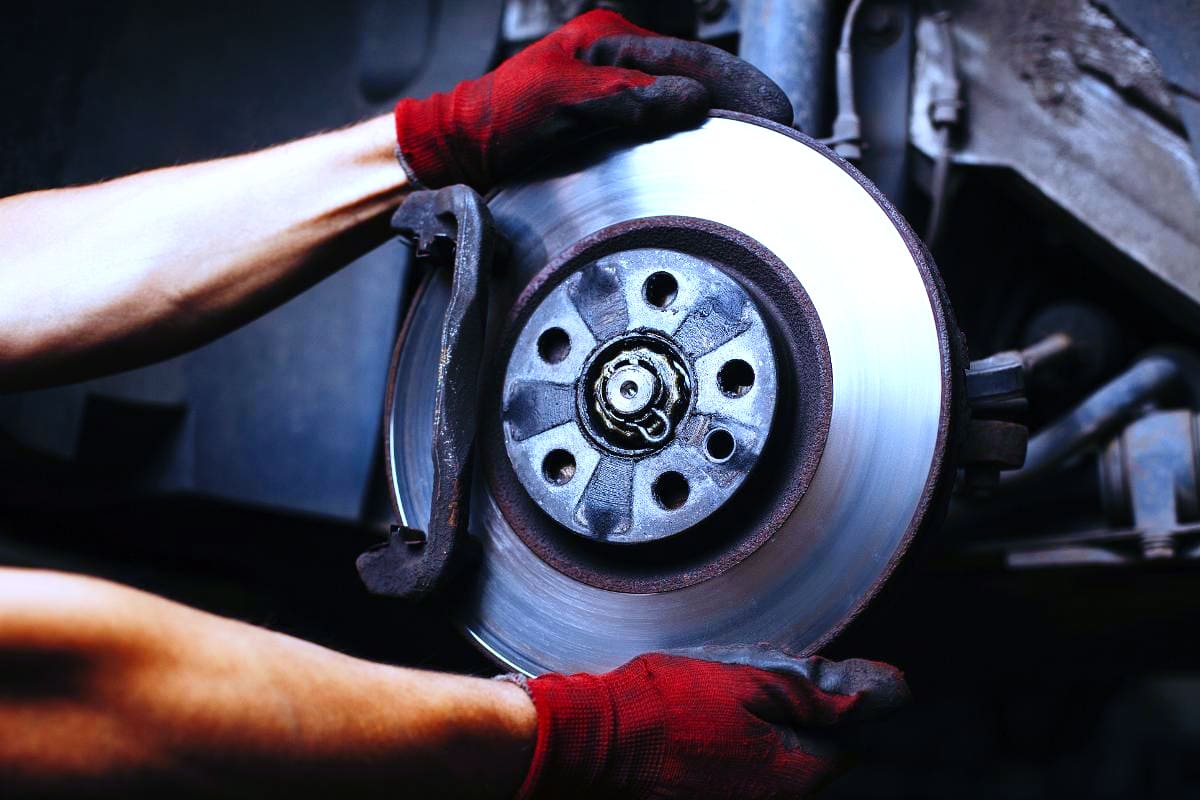 The braking mechanism of a modern car is quite complicated. It has an array of components which need to work in tandem and without fail on each occasion. Given the importance of the mechanism, it is vital that you keep your car's brakes in top shape.
Benten MOT & Auto Centre is one of the foremost car servicing centres in Newbury. Over the years, we have observed that most car owners do not pay much attention to their car's brakes.
Being a leading garage for brake repair Newbury, we believe that it is our responsibility to advise our esteemed clients on some basic aspects of their vehicles. In the next section, we will discuss 5 common symptoms of faulty brakes.
If you observe any of them, you must immediately opt for brake pad replacement Newbury.
Common indicators of faulty brakes
In the United Kingdom, there has been an alarming rise in the numbers of fatalities on roads. Several studies reveal most of these incidents are caused by faulty brakes.
Here are the commonest warning signs you must not ignore.
Brake lights are triggered: It is, by far, the primary giveaway that the brakes are not in good shape. Thanks to technological advancements, there are multiple sensors which take real-time readings of a car's braking mechanism. If there is an anomaly, the brake lights will come on.
Note that a brake light may be either red or yellow depending on your car's brand and year of manufacture.
Braking distance increases: Another issue that merits a visit to our garage for brake repair Newbury is if you notice that your car's braking distance is increasing. Braking distance depends on many external issues, such as road and weather conditions. For example, the braking efficiency reduces on snow covered roads.
However, if you notice that even during short drives on familiar roads, it's taking your car some extra time to stop, it is time to take preventive action and visit a professional garage like Benten MOT & Auto Centre.
Note that repairing brake pads and discs is not possible. They have to get a complete brake pad replacement Newbury services done. At Benten MOT & Auto Centre, our specially trained team of technicians will minutely go over the entire mechanism and replace only those parts which are beyond repair. On most occasions, replacements are restricted to a few parts only.
High-pitched squealing noise on braking: It generally indicates that the brake pads have worn down considerably. If not attended promptly, the rotors of the braking system may suffer damage. It is best to contact our authorised facility to take a professional course of action.
Soft brake pedal: In this instance, you have to seek help immediately. It might be that brake fluid is leaking or air is getting into the brake lines. This means, the brakes start not to engage instantly. There are several more reasons for spongy brakes, and all of them require professional treatment asap.
Wobbling of the car after braking: Your car should not wobble or tilt to a side on applying the brakes. If this happens, it indicates a calliper or hose problem. You must not hesitate to contact our brake repairing garage Newbury for prompt solutions.
Contact us
For all sorts of brake replacements and repairs, contact Benten MOT & Auto Centre on any business day and book an appointment.
It is time to stop searching for "brake repairing service near me" and visit our facility!