Are you looking for car repair in Newbury?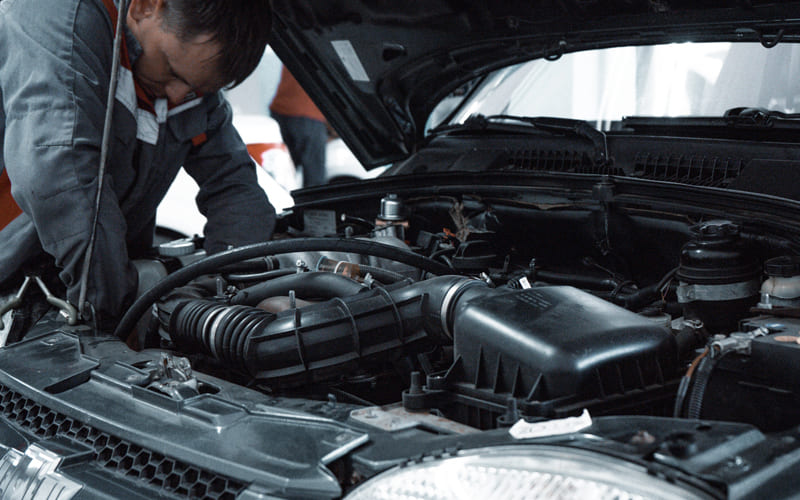 With routine servicing and maintenance of your car, you can avoid unexpected breakdowns and consequent expensive repairs and replacements.
Therefore, we recommend you to go for thorough servicing and car repair Newbury services to enjoy the continued smooth performance of your vehicle.
For this purpose, car owners in Newbury vouch for Benten MOT & Auto Centre. By availing our professional assistance, you can continue to drive your automobile with the same comfort and confidence as you did the first time you drove it.
What can we offer?
At our facility, we offer four different car service Newbury options – interim, full, major and seasonal.
Interim service:
You should ideally opt for an interim car service every 6,000 miles or 6 months, whichever comes earlier. In this service, we offer a total of 25 checks which include the following:
Engine oil and filter change
Visual inspection of the braking system
Check of internal and external lights, etc.
Full service:
We recommend clients to opt for a full service every 12,000 miles or 12 months, whichever is earlier. We offer a total of 40 checks in this service (inclusive of all the checks conducted in an interim service). Some of the checks are:
Steering and suspension check
Air filter check and replacement
Brake pads replacement
Coolant top-up, etc.
Major service:
You can book an appointment with us for a major service every 24,000 miles or 24 months, whichever is earlier. We conduct a total of 70 checks in this servicing package (over and above the checks conducted in a full service).
Seasonal checks:
We also offer seasonal checks (summer and winter vehicle and car service Newbury) to your benefit so that your car continues to perform optimally even in extreme temperatures. While we focus on AC servicing in summer checks, more emphasis is given on battery and windscreen wipers in winter checks.
These services are particularly popular with our clients before going on holiday or preparing for harsher winter temperatures.
Importance of routine automobile servicing
A leading cause of car accidents in the UK is a lack of regular servicing. Minor faults often go unnoticed and can later lead to a serious issue. Hence, servicing your car ensures its peak performance at all times.
With all the components functioning optimally, your car engine doesn't have to overwork, thereby improving fuel economy.
Underserviced automobiles contribute to pollution due to poor exhaust efficiency and increased harmful emissions.
An updated maintenance history can significantly avoid unforeseen malfunctions. You can also save on other unnecessary costs like towing charges.
Regular car repair Newbury services boost your car's resale value. Your vehicle's servicing record reflects its consistent performance and condition.
Also, professional servicing pays close attention to every minor detail and hence, can help you ace MOT tests without any hassle.
Benten MOT & Auto Centre is your one-stop car servicing solution!
Are you searching for the "best car repairing garage near me" or Car Service Newbury?
Well, look no further as you will find all key car servicing facilities at our unit under one roof.
From brake pads and suspension check to air-con system and battery, our experts are thorough with the intricacies of accurate vehicle servicing. Feel free to place us a call for a booking.