Are you looking for Ignition Repair for your vehicle?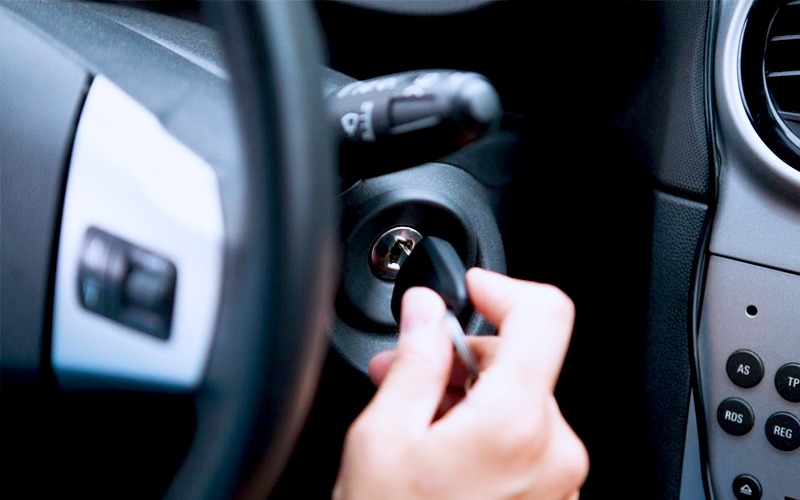 Problems with a car ignition switch are hardly uncommon. There are several reasons why a car's ignition system may malfunction. Most car owners do not realise how complicated this system is. Regardless of whether a car has a mechanically timed ignition or an electronic one, most parts of the set-up may face problems on occasions.
At Newbury's Benten MOT & Auto Centre, we fix hundreds of ignition issues every year. We are the most recognised facility for ignition repair Newbury.
Note that it is not possible to repair ignition switches, which are used in most modern cars. They need replacement.
We store a wide range of ignition switches which will fit almost every vehicle plying in and around Newbury.
Which parts of an ignition system are prone to problems?
It is commonly referred to as the 'heart' of any ignition system. Inside it, there are rotating cams and breaker points, among other parts. A condenser is also present. All these parts are damage-prone.
Such a coil relies on the battery to create an electric spark that ignites the fuel, thereby starting the internal combustion engine. The coil has a limited life and must be replaced from time to time. You can drive down to Benten MOT & Auto Centre to ensure that your car's ignition is in proper shape.
It is an electromagnet which helps in actuating a vehicle's starter motor. Since it is repeatedly charged and discharged, it often starts malfunctioning. It then becomes imperative that you avail ignition replacement Newbury.
It is probably the first component to 'go' when your car's ignition system starts deteriorating. Whether the motor is pneumatic, hydraulic or electric, it has its own share of troubles. One common reason why this motor starts failing is poor vehicle maintenance.
However, do not worry. Once we diagnose the issue and locate the affected area, we will conduct efficient ignition repair Newbury.
Signs of car ignition trouble
Benten MOT & Auto Centre highlights 4 situations which might indicate a problem with your car's cranking system.
An unresponsive starter motor:
Once you turn the ignition key, the motor jumps to life. However, if there is a snag, there won't be any action. Many car owners believe that the car's battery is at fault. However, our experience says otherwise.
Dashboard warning lights:
Most modern ECUs can diagnose ignition hiccups. You will notice a series of warning lights starting to blink. You must immediately visit a professional service station like Benten MOT & Auto Centre and ask for an urgent check to see whether a ignition switch replacement Newbury is necessary.
While there are many factors which may cause this obstacle, including a faulty battery, ignition issues cannot be ruled out.
Are you looking for an "ignition repair garage near me"?
Look no further! Visit our facility and avail state-of-the-art ignition repair Newbury.
Call us on 01635 741346 for more details.